Nick Stengel & Wendy Green
We're Married!
On Saturday, April 24, 1999,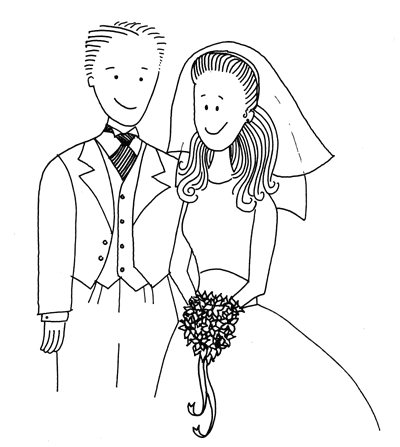 Nicholas A. J. Stengel asked Wendy A. F. Green to marry him.
This page is all about the stuff that led up to that happy moment, and the people and places involved.
It's official! The wedding took place October 14, 2000 at 3:00 in the afternoon. So that means, its been
days since the wedding!
The wedding was beautiful, and tons of fun! Check out the links below to see how it all came together. And now, for the first time, there are PICTURES of the event available!
Please explore our site,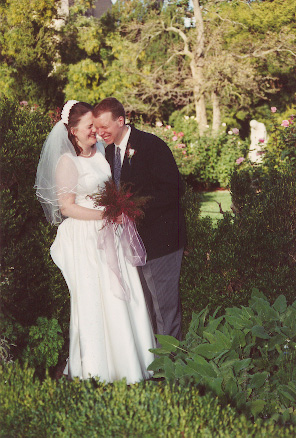 and find out about us, our plans, our friends and family, and all that sort of stuff. And, thanks to everyone who voted on our cake! The winner was the "Fun" cake!
Want to know when this site updates? Subscribe to the "New!" list.