Kelly and Bob's Wedding Photos

The Second Set, Courtesy of Ben Blau

To see any of these scans at their full size, please click on the picture.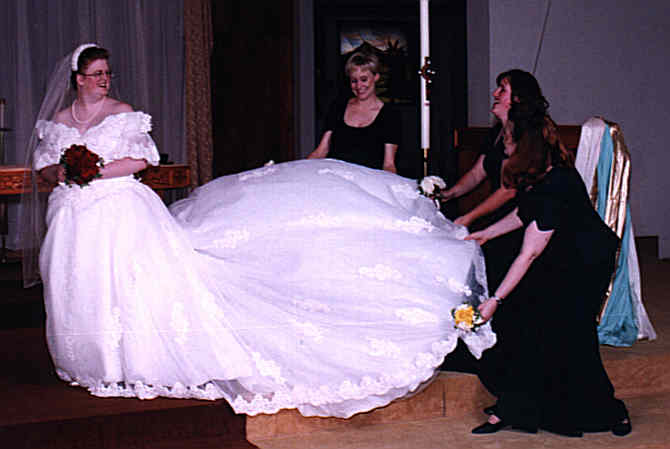 Beth, Heather, and Wendy straighten Kelly's train, a.k.a. The Ultimate Wedding Shot. But before we could get to this lovely moment, there were the pre-ceremony Preparations.....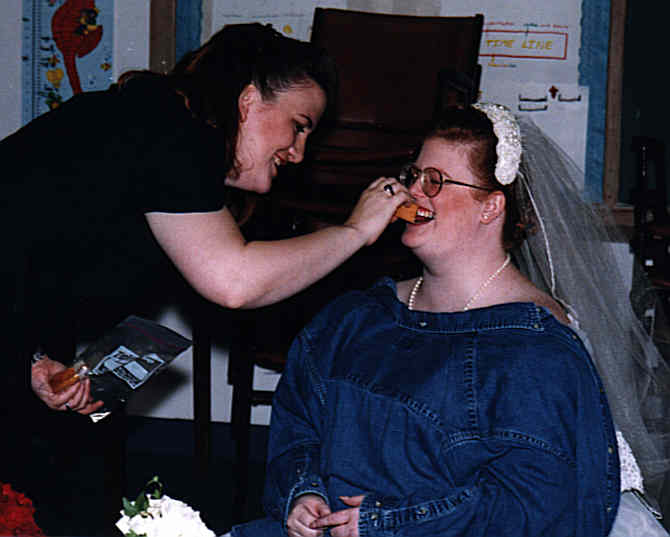 Wendy hovers over Kelly, making sure she eats her peanut butter and jelly sandwich. There's a family history of fainting at weddings, and that Just Wouldn't Do.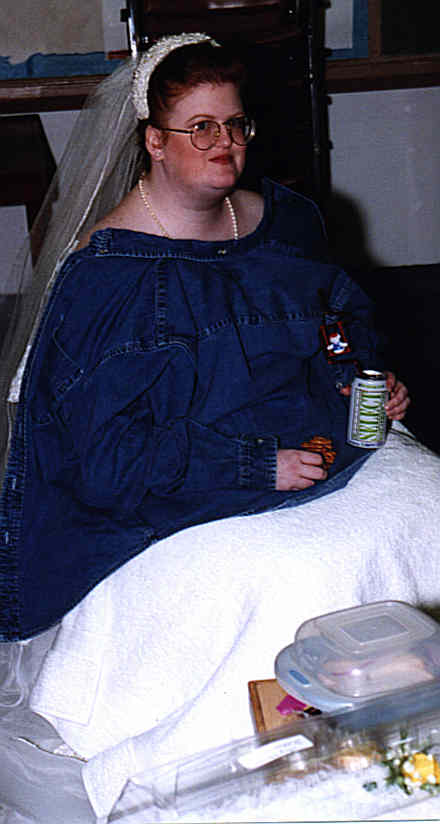 Kelly, swathed in protective clothing in the Bride's Room. She's got a towel over her lap, a men's denim shirt (courtesy of Nick Stengel) on backwards over her bodice, and is relegated to drinking out of a crazy straw so as not to disturb her makeup. She looks tres bridal, non?

Wendy Green (me!), Best Maid, leaving the ceremony. Thanks again to Kelly for letting the Best Maids pick their own dresses!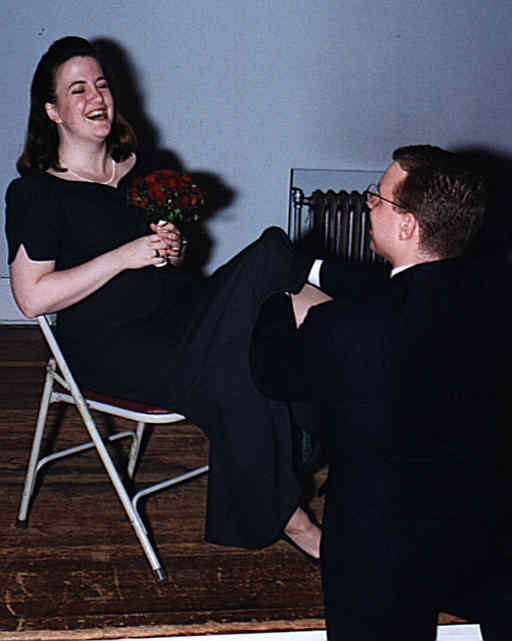 Nick Stengel caught the garter, I more-or-less caught the bouquet (it wasn't pretty, it wasn't something I'm proud of...the whole bridesmaid thing overwhelmed me), and this was the result.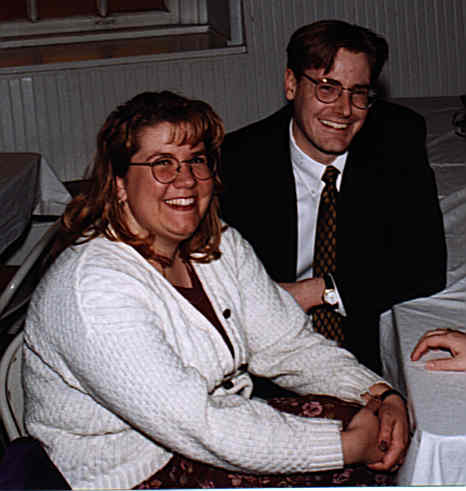 Shayne Guffey, a friend from high school, and his wife Michelle graced the ceremony and reception.