Oregon Trail Pageant Remembers Meggan Parkinson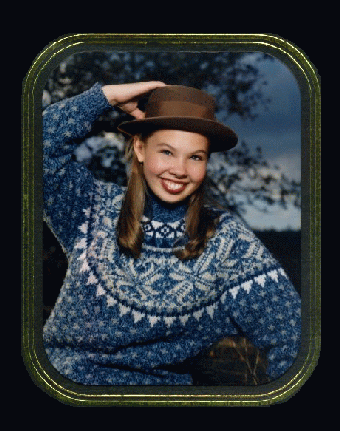 Home Again
July 14 - August 8, 1998
An Oregon Trail Story
The Official Program & Guide of the 1998 Oregon Trail Pageant

SPECIAL BENEFIT NIGHT: JULY 17
Ticket Proceeds Go Toward OC Drama Scholarship

Buying tickets on Meggan's Night (July 17) will support a college scholarship fund at Oregon City High School. T his special benefit night is established in honor of 22-year old Meggan Parkinson, a gifted Pageant actor, volunteer and box office manager who was killed in a car accident in May 1997. In her short life, Meggan spent a semester in Guatemala working with street kids, a semester in Zimbabwe working with women to create theater pieces of tradtional teaching stories, and a semester in London studying stage combat, Shakespearean theater, etc. She spoke four languages and had visited 12 countries. She was a theater major with a concentration in directing at Scripps College.

The scholarship is "to be awarded annually to a student graduating from Oregon City High School whose interests and goals are similar to Meggan's -- a sense of adventure and desire to see the world, including attending college outside of Oregon, interest in promoting social justice, theatre as a medium through which people's hearts and minds can be changed, and good scholarship in support of these interests."

Call (503) 657-0988 for more information or to make an additional donation.
Meggan's Friends Remember
Meggan's Family Remembers
The Oregon Trail Pageant Homepage
---